Background
Botchan Theater in Toon City, Ehime Prefecture is the only regional based theater in Japan that performs high-level original musical works. They aim to disseminate the culture from Ehime to the whole country by expressing the history, traditional culture, and great people of Shikoku and Setouchi with performing arts. In theaters, you can watch works throughout the year, but there are many situations where visits are not possible because of distant reasons. If they perform at a theater in another district, it will take a lot of man-hours, days, and expenses to move and relocate, including sets and actors.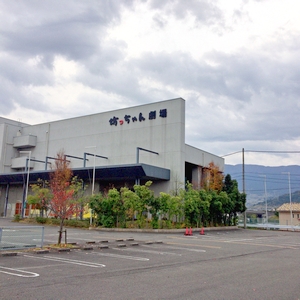 Here is the 8K technology. The high-definition 8K camera captures and captures the entire stage beautifully in every detail. In addition, with the advent of high-brightness 8K projectors, it is now possible to display large-screen images. Botchan Theater has purchased an 8K camera and 8K projector, and has a permanent environment where you could shoot and screen 8K. In recent years, they have been expanding their global business by screening films shot in Japan in Russia, screenings of films shot in Taiwan in Japan, and 8K video of performing arts.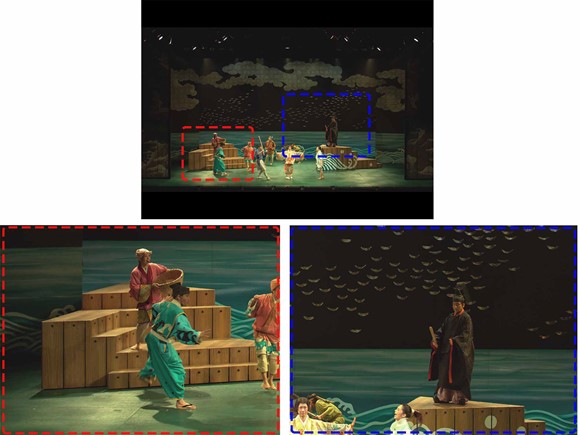 Enable to capture high-definition images and check details
Asia 8K Film Theater Festival
The "Asia 8K Video Theater Festival", which is held once a year by Botchan Theater, it is an event that captures masterpieces performed in various parts of Asia, including Japan, in 8K high-definition video, and reproduces and screens them in 8K where you can enjoy immersive experience. In this third screening, there were no screenings of overseas films due to the influence of the Covoid-19, but the hot topic of 2.5-dimensional musicals attracted attention. The 8K screening on a large screen equivalent to 400 inches was powerful enough to make you feel like you were watching a live stage.
System configuration of 8K shooting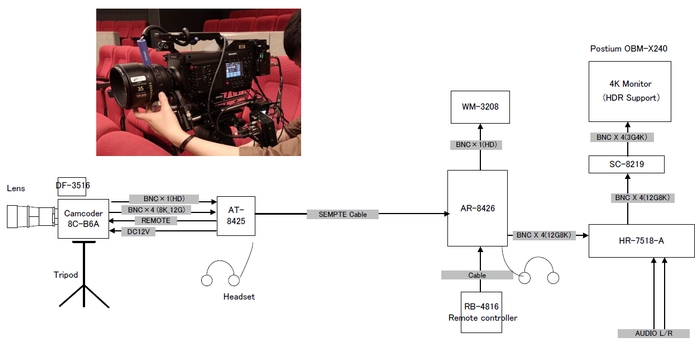 In the recording, the iris and focus are changed according to the brightness of the stage and the movement of the actors. Up to 160 minutes of continuous shooting is possible.
Material Editing and Preview

Use ASTRODESIGN editing rooms and theater rooms to edit captured footage.
8K Screening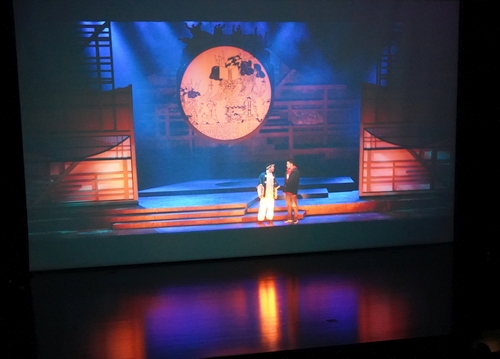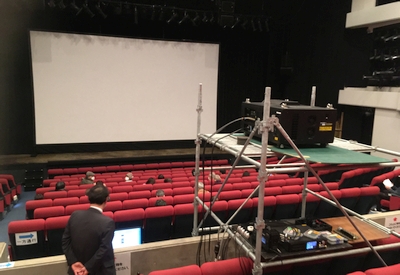 They used the 8K H.265 player Tamazone Player HP-7524 for content playback. The H.265 compressed 8K content is easy to play with menu operations on a PC, and the data capacity is also reduced, making it ideal for events like this one that screen many 8K contents. The scheduling function also allows you to start playing automatically at a set time, allowing for operation with fewer people.
ASTRODESIGN develop and constructs products and systems so that 8K video technology can be used in various scenes such as theater, music live, sports, etc.
Related Products
・8K Camcorder AA-4814-B
・8K Camcorder 8C-B60A
・8K60Hz Portable camera AB-4831
・Optical Transmitter AT-8425/AR-8426
・8K H.265 player Tamazone Player HP-7524
・8K Projector INSIGHT Laser 37000 8K
Contact Information
ASTRODESIGN,Inc. (USA)
780 Montague Expressway,
Suite 302, San Jose, CA 95131 U.S.A.
TEL: 408-435 7800
FAX: 408-435-7900
info@astro-americas.com
ASTRODESIGN,Inc. (Japan HQ)
1-5-2 Minami-Yukigaya, Ota-ku,
Tokyo, Japan 145-0066
TEL: +81-3-5734-6320