Outline
In recent years, the speed of sports games became faster than before. It has become more difficult for referees to judge in faster transitions. Sports fans are a big part of the game, and judgement is also a part of their experience. Therefore, it is very important to show the transparency of the game.
Traditionally, we rely on the camera man to capture moving players and balls, as well as lines on the field or court. But now, shooting footage with an 8K 120p camera is a game changer as you could shoot at a wide angle, enabling you to extract 4K clips wherever you want from the 8K footage.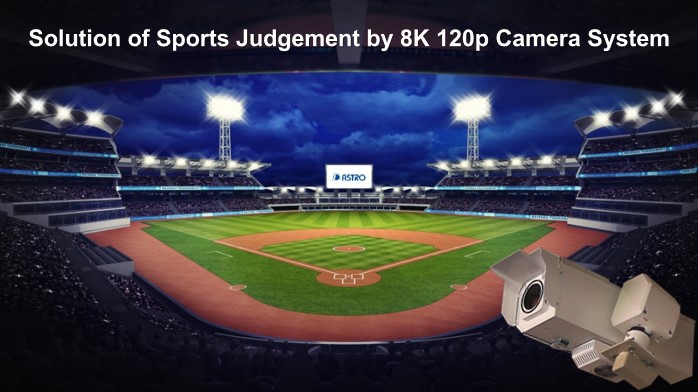 8K 120p Camera Judgement System
Regardless of what happens anywhere on the field or court, such as fouls behind the referee, stepping on the line, or dropping the ball, the 8K camera always covers with a wide angle. Officials can rewind, playback, or enlarge video clips, or even view them in slow-motion frame by frame in the control room. With high resolution video clips which are sent back to the referees' monitors, it makes it possible for them to pursue the right play call more accurately than ever before.
Our 8K 120p camera system brings immersive experiences to fans and enhanced visibility of the game to referees. ASTRODESIGN can tailor this system to fit any kind of sport, taking any sports experience to the next level.
Detail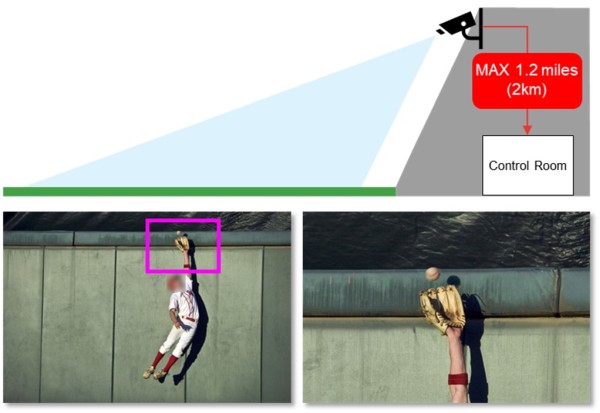 Extract and digital zoom the part which you would like to review from 8K resolution footage.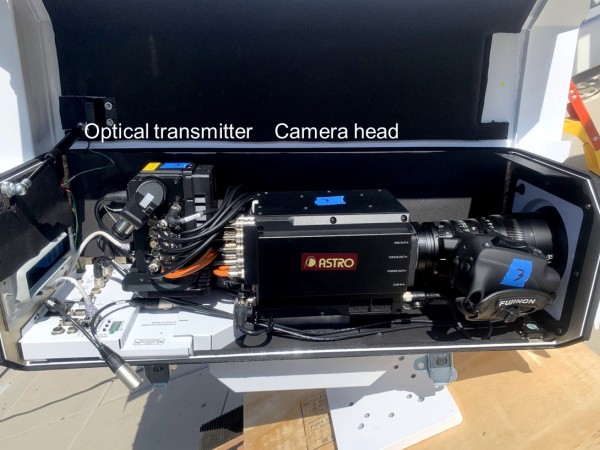 8K camera system is enabled to transmit the footage by the optical fiber cable to the optical receiver in control room which is up to 1.2 miles away from the optical transmitter.
* Length between the optical transmitter and optical receiver will be changed depends on power supply method.
Contact
ASTRODESIGN,Inc. (USA)
780 Montague Expressway,
Suite 302, San Jose, CA 95131 U.S.A.
TEL: 408-435 7800
FAX: 408-435-7900
info@astro-americas.com
ASTRODESIGN,Inc. (Japan HQ)
1-5-2 Minami-Yukigaya, Ota-ku,
Tokyo, Japan 145-0066
TEL: +81-3-5734-6320