Outline
High resolution head mounted displays (HMD) are being released one after another, and the viewing environment for virtual reality (VR) is changing. The feature of VR video is that users can freely watch whatever they like the portion of the subjects and objects, but with the high resolution of HMD, it is becoming possible to have a realistic experience as if it were there.
Combine an Astrodesign's 8K camera with a fisheye lens enable to capture high resolution round angle fisheye footage.
It is possible to VR display in HMD by editing such as equirectangular conversion.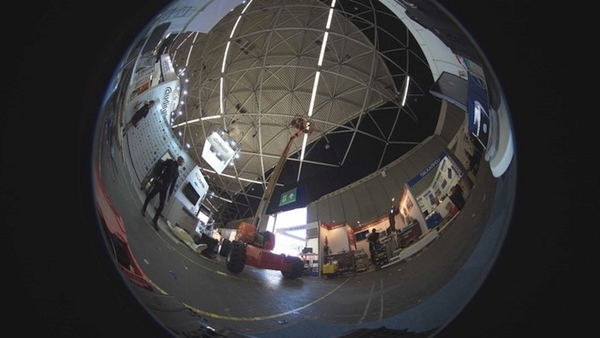 A round angle fisheye footage being shot by CM-9010-B and HAL250
VR video production with CHUKYO TV. BROADCASTING Co.,LTD.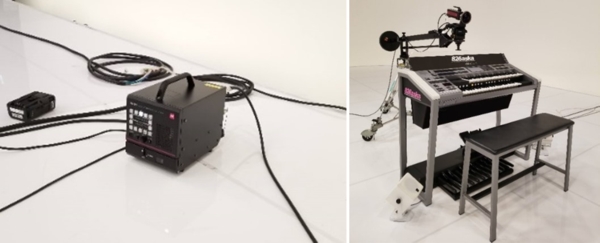 Astrodesign and Chukyo TV Broadcasting produced VR video for electone player 826aska at the end of August 2020.
The multipurpose camera CM-9010-B and the Entaniya Fisheye lens HAL250 were used for the shooting.
By adding of high-quality audio to high-resolution video creates a reality that allows you to listen to live music up close.Chukyo TV Broadcasting produced live streaming and live video content, and paid distribution was carried out.
https://826aska-vr.com/
The possibilities of 8K video expands more with the combination of an 8K camera with fisheye lens.
Astrodesign will continue to work on 8K VR to further improve quality.
Shooting and Recording equipment

YouTube
This is a part of the shooting. You could experience 8K video and stereoscopic sound.
* This is VR video. Place the mouse pointer on the video and drag to control the viewpoint.
Contact Information
ASTRODESIGN,Inc. (USA)
780 Montague Expressway,
Suite 302, San Jose, CA 95131 U.S.A.
TEL: 408-435 7800
FAX: 408-435-7900
info@astro-americas.com
ASTRODESIGN,Inc. (Japan HQ)
1-5-2 Minami-Yukigaya, Ota-ku,
Tokyo, Japan 145-0066
TEL: +81-3-5734-6320